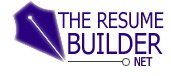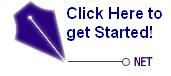 How The Rusume Builder Works…
Using our step by step Resume Wizard! you can quickly create and edit each component of your resume. Simply fill in the answer to the Resume Wizard!'s questions, and we'll do the rest. To keep things simple, work through each section in order, progressing to each new segment by clicking the submit button at the bottom of each page. ( Only use the section links above if you are returning or editing your resume. )
Is My Information Secure ?
Yes, only you will have access to your own information. We also guarantee that any information you provide will not be given to any third party whatsoever. Your account is password protected, and only you can access it.
What Will My Resume Look Like ?
You see you resume's progress every step of the way so because your changes are instant.  If you want to see a sample of a resume created with the Resume Factory,
click here.
How Long Does it Take to Create a Resume ?
If you have your information ready in front of you such as addresses, phone numbers etc, you can build a great looking resume in less than 10 minutes.
How Much Does it Cost to Create a Resume ?
You can create your resume right now for absolutely free, and if you like it and want to be able to use it, you'll need to get a membership to The Resume Builder for just $14.95. This gives you one year unlimited access including hosting of your resume on the web.
What if I need to Stop Before I Am Finished ?
Your resume building progress is automatically saved every step of the way. Simply log back into your account and pick up where you left off.